ABOUT


Creating ∞ with ♡ and passion.
Trying to do good daily.


Stefan Schultze, Dipl. Designer (FH), Berlin
DESIGN
PHOTOGRAPHY
ILLUSTRATION
2005:
Third prize at the shortfilm contest "VISION POSSIBLE 2010" of the city Potsdam. Head of the jury: awardwinning Movie Director Andreas Dresen.

2004:
SPECIAL AWARD at the DOCMA-Award, a composing contest by the graphics magazine DOCMA.

2000:
The INTERNATIONAL AGFA YOUNG CREATIVES CONTEST
PLATINUM AWARD (choosen above 1-3rd prize to choose the 28 winners for a one week come together in Antverp, still thankful remarkable moments of a lifetime) for the area of Germany.

First prize in redesigning a tower at Dessau maintrainstation for the 100th birthday of Kurt Weill (Composer of the Three Penny Opera, the BAUHAUS town Dessau is his birthtown) and for the Kurt-Weill-Festival organized by the Dessau Kurt Weill Society.

1999:
Third prize for some billboards about advertising new media and the in those times still NEW internet in public libraries in Niedersachsen, Germany. Nice: The jury put 2nd and 3rd prize during decision at the same level.

ALSO

2014:
Won second prize at Inberliner photo contest ¨Winter in Berlin¨

2015:
Finalist at Viewbug photo contest ¨groundlevel¨

2016:
Won in "Beauty of Sparrows" photo challenge at Viewbug
Won "People´s Choice" in "Unusual Pet Behaviour Photo Challenge"
(skateboarding dog) at Viewbug
Won "Weather cycles and global warming Evidance Photo Challenge" (green swan) at Viwwbug
Also: featured 2x 2016 on Viewbug (Amazed, thank you!)

2017:
Featured on Viewbug
Also: Won "People´s Choice" in "Seeds" photo challenge at Viewbug

2018:
Featured on Viewbug

2019:
Featured on Viewbug
Also: Won "Community Choice Award" for my flying Berlin Acrobat at Viewbug

2020 & 2021:
Featured on Viewbug - thankful :) So what is "Viewbug"? Just discover my photography here and ... smile:
: : Enjoy my PHOTOGRAPHY over there
EXPERIENCE

Designer and illustrator of "KURSBUCH WIRKUNG" / "SOCIAL IMPACT NAVIGATOR",
a free fully illustrated 135+ pages manual and guidebook for charitable work;
... Meanwhile there are more than 50.000 copies both printed and digtal as interactive PDF eBooks out there. There are 5 language and country editions (trandslated by native speakers) besides the german original available:
• for Switzerland
• in english language
• a version for Canada
• in italian language
• in spanish language (the only one without my original design).
• ... with more language versions to come, stay tuned
• Funfact: We printed - environmentally friendly - already the 5th edition of the german one!
... The book itself was actually the very first manual of its kind in Germany; full of KNOW HOW for those who DO GOOD with purpose & especially those who want to have MORE impact & BETTER RESULTS with their charitable work no matter if your charity / NGO / NPO works in sports, education, food, inclusion, climate related topics (...) or even music. And YES, its totally free thanx to donors - no registration necessary, just search it, download it, start doing good EVEN better :)
: : Find it: 🌱📗 KURSBUCH WIRKUNG - Search for it and plant a tree same time with Ecosia

"Kursbuch Wirkung" is NOW ALSO AVAILABLE IN ENGLISH LANGUAGE as "SOCIAL IMPACT NAVIGATOR - the practical guide for organizations targeting better results". There is also a spanish edition (that one doesn´t have my design but the same brilliant helpful content). Its filled with tons of KNOW HOW, step by step explanations, checklists, and practical examples - all designed in an entertaining, refreshing yet comfy to read didactic way. We received very positive feedback for the german edition not only from the targeted small and midsize organizations but also from very big NGOs who started to implement the guide book into their daily actions. I did the design concept for the book and eBook, designed & illustrated it - my collegues did the brainwork / writing :). Ah yes, and the german subtitle "Das Praxishandbuch für alle die Gutes noch besser tun wollen" is written by me. Means as much as "For all the ones doing good already and wanting to do good even better" :). Author: Bettina Kurz. Coauthor: Doreen Kubek. English translation by Barbara Serfoso
: : Find it: 🌱📗 SOCIAL IMPACT NAVIGATOR - Search for it and plant a tree with your search

NEW 11/2016: Designer and illustrator of "KURSBUCH STIFTUNGEN" / a fully illustrated step by step guide book for impact focused working for foundations in Germany. Printed in Germany´s very first printing factory to be certified for the strongest environmental standards of "Blauer Engel".
Again free as eBook AND also free print edition ∼ start doing good EVEN better with your foundation and share know how aimed to make this world a better place :). Author: Bettina Kurz. Coauthor: Florian Hinze.
: : Find it: 🌱📗 KURSBUCH STIFTUNGEN - Search for it and plant a tree same time with Ecosia

NEW 04/2017: a brochure on IMPACT INVESTING − Designer and illustrator of a free of charge fully illustrated advice brochure on IMPACT INVESTING FOR FOUNDATIONS in Germany (german language only), includes an overview to the current impact investing situation in Germany called "Ratgeber Impact Investing für Stiftungen " for those who want to do good with their investments / Again free of charge as printed edition and PDF eBook download. And also printed in Germany´s very first printing factory to be certified for the strongest environmental standards of "Blauer Engel".
: : Find it: 🌱📗 RATGEBER IMPACT INVESTING FÜR STIFTUNGEN - Search for it and plant a tree same time with Ecosia
---

So why searching for it with ECOSIA instead of a straight link?
Because they engage in creating the Great Green Wall in Africa - a largescale reforestation project to stop desertification. Some call it a new worldwonder, amazing. Your search helps planting trees there, just by your curiosity ;)
... learn more in THIS 🌱 short video about Ecosia or
search for Great Green Wall Africa project, its cool - and it started already to become REALITY.
Ecosia alone funded until today, 6 / 2016, planting for more than already 4.5 million trees. There are many more initiatives helping built this and get climate stability back to these regions. Be part of it, its easy, just use this green search engine here and there. I do. :)
And if you like, share my vision:
For me its just "the first great green wall across Africa", hoping I see some more new fresh green belts during my lifetime across Africa recreating sustainable vegentation and a better climate. And if people talk about terraforming and future space travel - bring them back to the here and now on this "little blue marble" just as (Carl Sagan once said): point them to this project, just because - yes - its also terraforming. Here. And now. For us AND for future generations. And hey, its easier than talkin´ ;)


---

Also I recently had the honour to get the new edition of the "Social Reporting Standard" (SRS) a complete fresh artwork redesign. Its your guide to more transparency for potential donors while also reflecting your charitable work based on impact. And - like "Kursbuch Wirkung" / Social Impact Navigator- its totally FREE (thanks to donors b.t.w.!). JUST KEEP IN MIND the more transparent and impact oriented you set up your work, the more attractive you become to donors who just don´t want only nice pics for the press and annual report but also achieve real positive change and impact in the field they engage for. Many of you work already powerful and successful.
A transparent report on your impact and results will help to make your strengths visible - and recognizeable.
NAMES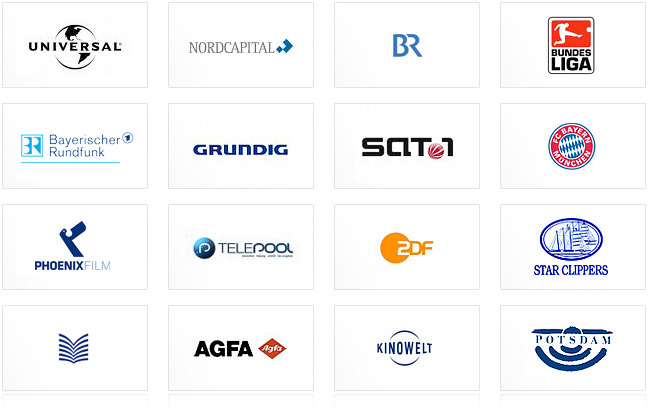 MOREOVER − some namedropping and personal milestones
´worked already within studies projects and as employee of several companies and advertising agencies in diffent positions up to ART DIRECTOR for addictive tv London, AGFA, Avenue Music, Bertelsmann Stiftung (making "KURSBUCH WIRKUNG" and many other cool projects possible), BUNDESLIGA, Bundesliga Stiftung & Deutsche Fussball Liga Stiftung (DFL-Stiftung), Deutscher Olympischer Sportbund (DOSB), DIRK NOWITZKI Stiftung (Foundation), DVD UNCUT London, European Climate Foundation, FC Bayern (the internat. Soccer Club), Google, GPSA (making the "Social Impact Navigator" possible), GRUNDIG AG, Inventux SOLAR Technologies (they had the 1st poison free micromorph solar cell & where the first to receive a RED DOT DESIGN AWARD for Solar Cells), KPMG, LES BALLETS DE MONTE CARLO (Designs of factsheets and folders for the distribution of a beautiful anniversary DVD box set), NASA - California Institute Of Technology / Coolcosmos, Ocean Mind, Pioneer Medical Devices (they had the 1st partly recycleable heart catheter thus reducing costs in health care dramatically), Phoenix Film, Sir Peter Ustinov Foundation (also had Sir Peter Ustinov at an earlier job on a DVD project providing the off speaker on famous ballet operas of Mozart by the Salzburg Marionette theatre - I made redesigns for DVDs and an exclusive Box set design - they say you always meet twice :) ), Star Clippers / ROYAL CLIPPER (The BIGGEST Sailing Cruise ship on planet earth, ecofriendly too ;) ), for the foodies: star cook Alfons Schuhbeck and Olympia cook Alexander Herrmann, SKala-Initiative (infographics, annual report design and more for the 100 MILLION Euros social impact project - the biggest private donation in german history yet improving lifes for the better; Logo design for SKala CAMPUS), Kommune 360 Grad (Logo design & corporate look for the social impact project improving child care and youth support plus mentoring in german cities via Aurides Foundation, Deutsche Kinder- und Jugendstiftung), JOHN DEERE, UNIVERSAL MUSIC, Sat.1 TV, Vanguard Healthcare (they offered Germany wide medical desinfection services for medical operation tools while improving efficiency and security thus reducing costs in health care dramatically and massively reducing stress for clinic staff, awsome), Welt, World Bank (making the "Social Impact Navigator" possible), ZDF TV, Bayerischer Rundfunk TV and many more

More than 20 years experience in advertising, corporate design, corporate identity, cover artworks, book design, brochure design, dialogue marketing, exhibiton & fair displays, facade design, packaging, unique illustrations both analogue and digital, keyvisuals, infographics, icon design for identity & Apps, logo design, interface design, typography, visuals, webdesign, usability, webbanners, 3D (...), short copy, copywriting - and eversince I can hold a camera: photography
Know how and awards do mean NOTHING unless YOU share. Join me. Start supporting a really good thing alike one of these. I do. Give back. Use your know how. Do good. TODAY.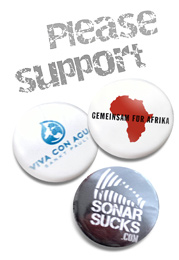 D E S I G N A N D P H O T O G R A P H Y // Stefan Schultze, Dipl. Designer (FH), Berlin, northern hemisphere // Home About Contact Impressum